Prevention is better than cure !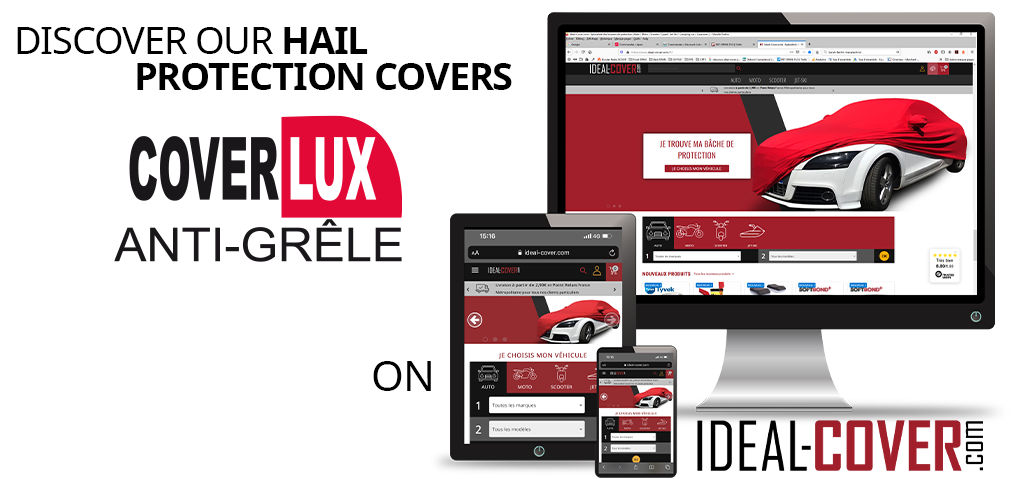 Quality hail cover made from 5mm EVA foam
Our protective cover protects both the top of your vehicle and the windows. This cover resists hailstones up to Ø12mm thrown at a speed of up to 70km/h. (Tested)
This cover is equipped with 2 straps at the front and back to fix the cover under the car
It also has air vents to reduce condensation
To improve safety, this cover has reflective triangles (front & back)
Supplied with a storage bag
ADVICE FROM IDEAL-COVER.BLOG
It is recommended to handle the cover every 5 days to avoid condensation.Indeed, this tarpaulin has been designed & intended for occasional use depending on the weather.